Do I Need Business Insurance?
1st February 2020
Starting your business is an expensive process – the last thing you need are unexpected additional costs. If a business owner has to pay out-of-pocket for damages or legal claims, they might find themselves financially devastated.
In some places, business insurance is a requirement, but this is not always the case. Legalities aside, it is always worth investing in some insurance just in case the worst happens.
Is It A Requirement?
Well no, but it is recommended. There are many types of business insurance so technically you could be insured against workers' compensation and not a natural disaster.
Insurance is risk protection so you need to figure out what is most applicable to your business. If you run a scaffolding company, you will need different insurance to a technology store.
Getting the correct quotes for businesses is essential as there are many types of business categories that need tailored policies, such as pembroke business insurance.
No person can or should try and afford to pay for every type of insurance available, just the applicable ones. Whether it's theft, injury or lost wages – give your business the best possible chance and purchase some insurance.
As your business grows you may need more, but look to cover your premises, employees, and equipment. Aside from the obvious, there may be some policies you haven't thought of.
Insurance For A Tradesperson
Insurance is dependent on the industry and its specific needs. For example, if you ran an Arborist business then you should look into buying Business Income Extension for all your off-premise operations.
This coverage will replace lost income if your equipment was broken at the job site. That means wages, outgoings and potential loss of incomes will all be covered while the machinery is fixed.
Insurance For Real Estate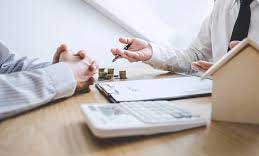 If you run a Real Estate Business, then you will need employment practices liability (EPL) coverage as this is an industry that employees come and go in. If one of them claimed wrongful termination or harassment, EPL will help cover those costs.
You will also need to think of unexpected costs like commercial auto insurance. Your employees will be driving for work and they may be involved in an accident on the road.
By making sure everyone is covered, the biggest worry you will have is filing paperwork.
Insurance For Retail Businesses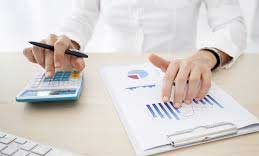 Retail businesses face a lot of variables with employees, customers, and suppliers. Luckily there are policies to cover these difficulties.
A policy like Business Income from Dependent Properties will cover lost business if your supplier fails you. If their lack of stock means your company loses income, then you will be able to cover the costs.
This means that you can still cover your outgoings and keep paying employees.
A retail store will also benefit from a Franchise Upgrade policy as it will cover the costs faced by the business owner after an accident. Instead of trying to work within a budget, you will be able to get the store up to standard without worrying.
Insurance For Restaurants
Restaurants are fast-paced with customers, employees, and suppliers all coming and going. A venue that serves alcohol is at a higher risk of an accident than one that doesn't.
Getting a Liquor Liability policy will help protect the restaurant if a customer causes a fight or an accident. This will cover the costs incurred and protect the employee who served them.
Purchasing a Temperature Change Insurance will protect the restaurant if a refrigerator or freezer fails. Usually, that food would be ruined and thrown away.
However, with this insurance, you are covered for the spoilage. The costs of replacing stock can be huge, but this policy has it covered.